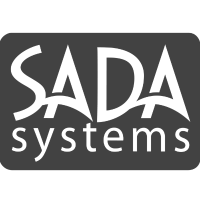 Founded in 2000, SADA Systems, Inc. is a privately-held global leader in providing cloud transformation consultation and strategic IT solutions to organizations worldwide. SADA Systems is a Microsoft National Solutions Provider (NSP) and a Cloud Solutions Provider (CSP), holding multiple Gold competencies for Office 365, Azure, Enterprise Mobility Suite, Power BI, Skype for Business, SharePoint Online, and Dynamics CRM Online.  SADA is also a Google for Work Premier Partner for Google Apps, Google Maps, Google Search, and Google Cloud Platform.
SADA specializes in cloud consultation, development, deployment, migration and implementation, and change management and managed services. As a premier Microsoft partner, SADA has extensive expertise in all Microsoft cloud solutions including:
SADA houses an expert team of Microsoft Partner Technology Solutions Professionals (P-TSP) recognized for excellence and innovation in Microsoft cloud solutions. SADA was recently named the 2015 Microsoft Partner of the Year for Cloud Packaged Solutions and a Finalist for Cloud Productivity, as well as the 2015 Microsoft U.S. Education Cloud Partner of the Year.
SADA Systems Products and Services