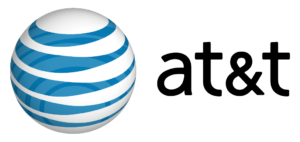 The AT&T network includes extensive wireless and wired access capabilities, as well as one of the world's most advanced and powerful IP backbones.
The AT&T global backbone network carries 51.9 petabytes of data traffic on an average business day.
Our backbone network carries a full range of IP-based services, including wireless data, business video, data and voice services, private line and wavelength traffic, as well as IP-based residential services and Internet access for AT&T's more than 16.5 million total wireline broadband connections. Our network also incorporates Multiprotocol Label Switching (MPLS), which supports a full range of applications over a single IP network infrastructure with the highest levels of service quality.
The AT&T global backbone network includes:
MPLS-based services available to 182 countries over 3,800 service nodes.
38 Internet data centers across the globe.
More than 960,000 worldwide fiber route miles.
Our industry-leading wireless network includes:
The nation's most reliable 4G LTE network, covering nearly 280 million people.
We're expanding 4G LTE across our network footprint, and AT&T customers will continue to have access to fast 4G speeds even when they are outside of an LTE area.
We're constantly working to deliver new capabilities and applications via our access network. For example, our U-verse service deployment is enhancing our wired access capabilities to deliver advanced IPTV services to residential customers.
AT&T Products and Services